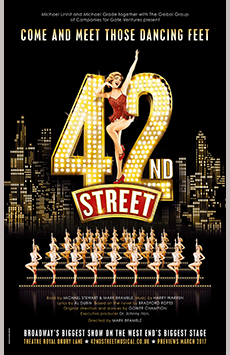 | | |
| --- | --- |
| Executive Producer | Dr. Johnny Hon |
| Music | Harry Warren |
| Lyrics | Al Dobin |
| | Johnny Mercer |
| Cast | Monique Young |
| | Ria Jones |
| | Alexander Hanson |
| Production Year | 2016/2019 |
| Location | UK |
| Synopsis | Young Peggy Sawyer is fresh off the bus from small-town America and just another face in the chorus line on Broadway's newest show. But when the leading lady gets injured, Peggy might just have the shot at stardom she's always dreamed of. 42nd Street is the song and dance, American dream fable of Broadway. |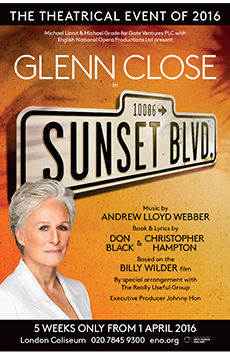 | | |
| --- | --- |
| Executive Producer | Dr. Johnny Hon |
| Music | Andrew Lloyd Webber |
| Lyrics | Don Black |
| | Christopher Hampton |
| Cast | Glenn Close |
| | Michael Xavier |
| | Siobhan Dillon |
| | Fred Johanson |
| Production Year | 2016/2017 |
| Location | UK/USA |
| Synopsis | Alone in the dark, with little more than her celluloid memories, Norma Desmond remains what she has always been – the greatest star of all. Glen Close returned to Broadway in the tour de force performance that earned her the Tony Award for Best Actress – and a place in Broadway history - in Sunset Boulevard. |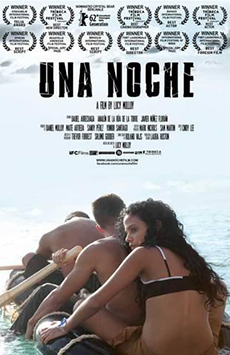 World premiered at the 2012 Berlin International Film Festival in the Generation
Competition and had its US premier at the 2012 Tribeca Film Festival
Associate Producer
Dr. Johnny Hon

Director

Lucy Mulloy

Cast

Dariel Arrechaga

Anailín de la Rúa de la Torre

Javier Núñez Florián

María Adelaida Méndez Bonet

Greisy del Valle

Release Year

2012

Location

UK/Cuba

Synopsis

Trapped

in desperate poverty in Havana, Raul dreams of escaping to Miami. When accused of assaulting a tourist, he sees his only option as to flee. He begs his best friend, Elio, to abandon everything, including his family, and help him reach Miami, 90 miles across the ocean. Elio

'

s commitment is tested when he is torn between helping Raul escape and protecting his twin sister, Lila. The three leave on a raft which Elio made of tires. Sharks are attracted by Lila

'

s menstrual blood seeping into the water. Elio dies when trying to rescue Lila. Raul and Lila end up adrift, clinging to a polystyrene board, and are pulled to the Cuban shore by British tourists with their jet skis.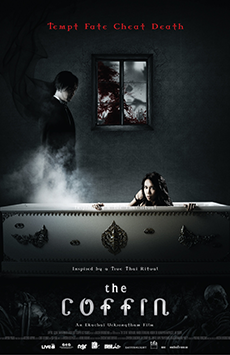 | | |
| --- | --- |
| Executive Producer | Dr. Johnny Hon |
| Director | Ekachai Uekrongtham |
| Cast | Karen Mok |
| | Andrew Lien |
| | Napakpapha Nakprasitte |
| | Ananda Everingham |
| | Florence Faivre Release |
| Release Year | 2008 |
| Location | Hong Kong/Thailand |
| Synopsis | Inspired by a real life custom from Thailand, where people would sleep in a coffin for a specific number of days hoping it would ward away evil and bad luck. A young man and woman decide to perform the ritual. After that, positive things begin to happen but later terror sets in. With the help of a professor specialising in paranormal cases, they set out to exorcise the ghosts that haunt them, attempting to reverse the wheel of karma. |