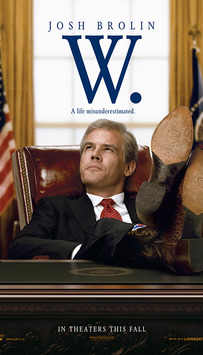 | | |
| --- | --- |
| Executive Producer | Dr. Johnny Hon |
| Director | Oliver Stone |
| Cast | Josh Brolin |
| | Elizabeth Banks |
| | Thandie Newton |
| | Ellen Burstyn |
| Release Year | 2008 |
| Location | USA |
| Synopsis | Growing up in his congressman father's considerable shadow, Texan boy George W Bush struggles to make his mark in the world. Fond of a good time and a drink or ten, he is dismissed by George Bush Sr as a waster and a drunk. Seemingly incapable of holding down a job and prone to brushes with the law, he flubs his attempts at running an oil company and then a baseball team before settling on politics. |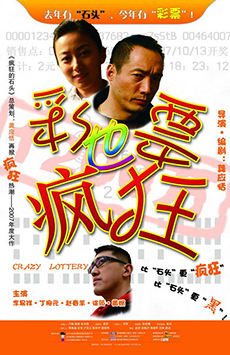 | | |
| --- | --- |
| Executive Producer | Dr. Johnny Hon |
| Director | Gong Yingtian |
| Cast | Li Yixiang |
| | Zhao Chunyang |
| | Ding Liuyuan |
| | Huang Juan |
| | Xu Jun |
| Release Year | 2007 |
| Location | China |
| Synopsis | Wang Wei is a depressive TV drama screenwriter. He has been trying to impress his wife and her family but failed to do so. Until one day, he had a close encounter in a car accident but at the same time, he was surprised to find out that he won a sport lottery with a prize of over RMB10m. That night, Wang Wei experienced an emotional roller coaster ride. Wang Wei used all whatever possible means he could in trying to hide his windfall from his wife, by persuading the nanny to collect the prize money on his behalf and 'cleverly' appointing his best friend, Lu Jian Fei to monitor the process. Lu being a failed celebrity, seized the opportunity to keep the money for himself. Wang Wei having betrayed his wife, is now tasting betrayal by his best friend. |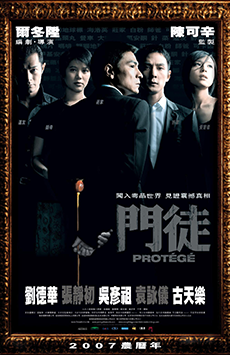 Executive Producer

Dr. Johnny Hon

Director

Derek Yee

Playwright

Oliver Cotton

Cast

Andy Lau
Daniel Wu
Louis Koo
Zhang Jingchu
Anita Yuen

Release Year

2007

Location

Hong Kong

Synopsis

Undercover officer Nick had spent the last seven years penetrating into the core of a drug ring, working his way up from a street dealer post to the managerial position handling cargo deliveries for Kwan –

the biggest player in the local heroin market. When the ailing Kwan makes Nick his prot

é

g

é

, Nick cannot help buy sway before money and power and starts to perform his role like a real drug trafficker. This, together with his affair with heroin-addict Jane, causes Nick to become more and more confused about his true identity, and eventually leads to a disastrous end.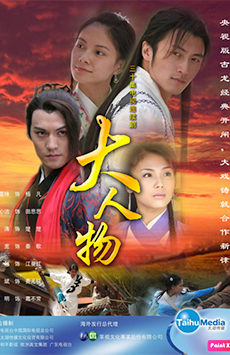 | | |
| --- | --- |
| Executive Producer | Dr. Johnny Hon |
| Director | Aman Chang |
| Cast | Nicholas Tse |
| | Angelica Lee |
| | Liu Tao |
| | Yan Yikuan |
| | Siqin Gaoli |
| Release Year | 2007 |
| Location | China |
| Synopsis | Young Tian Si Si, sole heir to her family's riches, believes she is in love with the great romantic hero, Qin Ge of the Meteor Clan. She dreams of travelling the martial arts world, actually meeting Qin Ge and having adventures like the stories she has read and heard. From childhood, she has been betrothed to the younger son of General yang, Yang Fan, whom she despises. Yang Fan has been on a mission for his father to secretly investigate the Meteor Clan. He comes back injured and somewhat changed, troubled with memory loss after an investigation. He marries Tian Si Si but she runs away and quickly becomes entangled in plots and counter plots as she discovers the real world. Both Yang Fan and Qin Ge are ordered to go after her. All is not what is seems as the Meteor Clan and its members, rivals and government agents are at work behind the scenes. |